Event Management
Event management course teaches students to organize and manage all types of event on a large or small scale. The events usually are conferences, exhibitions, fashion shows, marriages, celebrity shows, award functions of government, films, music criteria, political meetings, launch events, press events, conventions, birthday parties, anniversary parties, and many more. The course teaches the students to visualize, plan, organize the whole event including food and entertainment, budgeting, etc.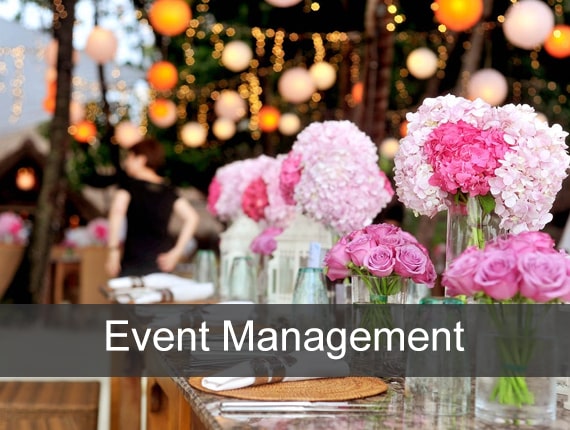 Major Event Management Exams in India The eligibility for enrolling in an Event management course in any college is to complete graduation in any stream and then take up the one year course in event management. There are various colleges and universities that teach event management course in India. Here is a list of entrance exam for various colleges.
Amity Institute of Event Management entrance exam
Event management Development Institute entrance exam
Indian Institute of Event Management
International Center for Event Marketing entrance exam
National Institute of Event Management Entrance Exam
Top Event Management Institutes in India Various top colleges provide education in event management and offer quality training and help students to obtain the best knowledge to have a successful career. Following is the list of top colleges in Event management.
Event Management development Institute, Mumbai
International Institute of Event Management, SNDT, Mumbai
National Institute of Event Management, Mumbai
Apeejay Institute of Mass communication, New Delhi
International Center for Event Marketing, New Delhi
Indian Institute of Management, Mumbai
Amity Institute of Event Management
National Academy of Event Management and Development, Mumbai
Indian School of Media
Joseph School of Business Studies, Allahabad
For complete details Please visit us
---
Related Courses