BA/MA
BA or Bachelor of Arts is an undergraduate degree in India conferred for a study program in either social sciences or liberal arts or both. The duration of BA or Bachelor of Arts courses is normally three years. However, it is dependent on the type of educational institute or college and particular minors or majors.
The Bachelor of Arts or BA is a baccalaureate study program which normally has a duration of three years and this course can be broadly categorized into pass and honors courses. BA has been traditionally the most favorite bachelor's degree courses among the students of India who like to study arts in the higher level. After deciding to study B.A. at the pass or honors level, students can select from a big variety of study areas from the different options available before them. With regard to the earlier educational qualification of the candidate and the individual preference and skills of the student en route for a particular course of study, there is a suitable curriculum for nearly every student choosing this course.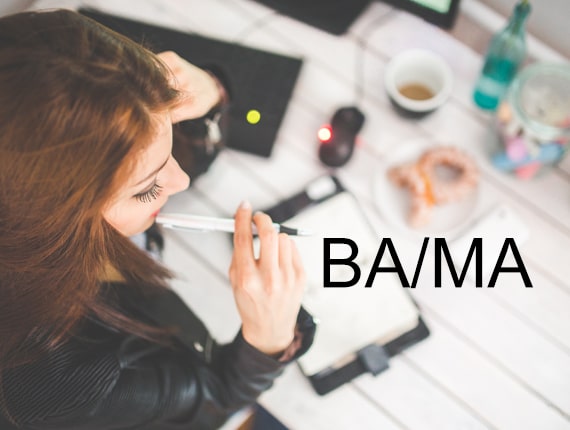 Higher education is the gateway to lucrative careers. Gone are the days when professional courses were needed to find the avenues of financial success. Nowadays, universities offer post graduate programs such as Master of Arts (MA) in many subjects. Some of these programs are in huge demand. Such as MA (English) opens up a world of opportunities for various careers such as academics, media, content development, translation services, foreign trade and training for competitive examinations and entrance tests of various universities and prestigious institutes. Current Scenario of M.A. in India MA in regional languages is required to find jobs in local universities and colleges and in electronic media for translation services. MA in Mass Communications is required for jobs in print media, electronic media and films. MA in Applied Economics is needed for highly sought after careers in Economics studies at premier universities, MBA schools, government institutions and trade centers. MA in ancient history and archeology is required for jobs in archeology and studies of ancient cultures.
For complete details Please visit us
---
Related Courses