Accounting/Commerce
The Chartered accountant is one who is specialised in accounting, auditing and taxation.The Chartered Accountants are entrusted with substantial responsibility under various legislations such as compulsory audit of the all companies, banks, stock brokers, big income-tax assesses, large bank borrowers, etc.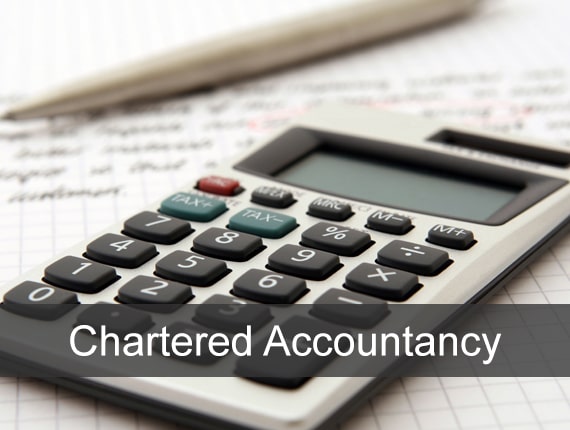 Eligibility: 10+2(Intermediate)
Duration: 4-5 years
The CA Course Programme consists of 3 stages:
Common Proficiency Test (CPT)
Integrated Professional Certificate Course (IPCC)
Final Course
Common Proficiency Test (CPT)
Students can register after Class 10 but are eligible to give the Common Proficiency Test (CPT) only after they appear for their Class 12 exams. Registration for CPT is open throughout the year and exams are conducted in June and December. In AP, ICAI has branches in Hyderabad, Vizag and Vijayawada where students can register for the exam. The Institute of Chartered Accountants of India has announced in a notification that it has scrapped the Common Entrance Test (CPT), which used to be held for entry to the Chartered Accountancy course.
Integrated Professional Certificate Course (IPCC)
Students qualified in CPT can register for IPCC. It is conduced in May and November. This consists of 2 groups – Group I with 4 subjects and Group II with 3 subjects. Students are eligible to register for final course if qualified in at least one group.
Final Course
One has to take PCC final group I and II exams at the end of 2.5 years programme and has to finish articleship in the remaining 6 months. Final exams are also conduced in May and November. All those who pass the Final exam now have to complete a 15-day course in general management and communication skills. Qualified students in the final exam are eligible to apply for the membership of Institute of Chartered Accountants of India. The Accountant becomes chartered only after acquiring its membership. A Chartered Accountant is a privileged one over the ordinary ones.
Specialisations after completing CA
Diploma in Information System Audit (DISA)
Certified Information systems Auditor (CISA)
Diploma in Insurance and Risk Management (DIRM)
Chartered Financial Accountant (CFA)
Diploma in Tax Management (DITM)
Indian Financial Reporting Standards (IFRS)
Chartered Institute of Mgmt Accountants (CIMA)
Top Employers where Chartered Accountants are recruited
Banking
Financial Services
Information Technology – Software
Mining
Oil & Gas Refining
Chartered Accountancy Firms
Iron & Steel
Heavy Engineering
Engineering Procurement and Construction
Remuneration:A fresh CA passout can earn a minimum salary of Rs. 30,000- 50,000 per month, depending on the company and the sector he is hired into.
Institutes Offering Chartered Accountancy (CA) Course
Aurora's Degree College, Hyderabad
Badruka Institute of Professional Studies, Hyderabad
Bharatiya Vidya Bhavan's Vivekananda College of Science, Humanities and Commerce, Secunderabad
Hyderabad Branch of S.I.R.C. of I.C.A.I., Hyderabad
Institute of Computer Accountants (I.C.A.), Hyderabad
Pragati Maha Vidyalaya Degree and Post Graduate College, Hyderabad
MNR Degree College, Kukatpally (Affiliated to OU)
Sai Sudhir Degree College (Affiliated to OU)
Samyuktha Health and Academic Society's Samyuktha M.J.M. Junior College, Vishakapatnam
Santha Junior College, Vishakapatnam
Siddhartha Degree College for Women, Hyderabad
Sri Balaji Degree College, Vijayawada
St. Joseph's P.G. College, Kurnool
For complete details Please visit us
---
Related Courses