Industrial Training Institute
Industrial training courses are available to all the 10th pass candidates. These Industrial Training courses are conducted by both Government and Private institutions which operate under Directorate of Employment and Training. ITI courses can be broadly categorized as Engineering and Non-Engineering faculties. The State Council of Vocational Training and National Council for Vocational Training. Organise these two kinds of ITI Courses. For convenience sake let us classify ITI courses based on their duration.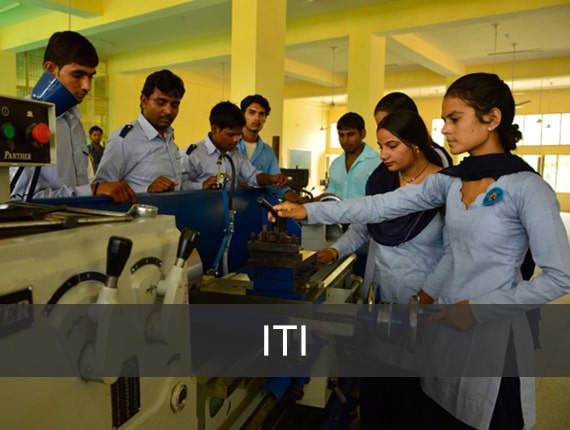 Craftsmen training: To encourage the skills in Craftsmen's sector and provide opportunities and proper training The Directorate General Employment and Training, controlled by the Ministry of Labour, opened a few model training institutes in affiliation with Advanced Training Institutes, located in Calcutta, Bombay, Ludhiana and Kanpur. This Model Training Institute conducts training programs in Welding (gas and electric), Mechanic (motor mechanists) Mechanist and Electrician. For Electrician course, the candidate should have passed 10th class with Physics and Chemistry. For rest of the courses, pass in 10th class examination is sufficient.
1 YEAR COURSES
Moulder
Hand Compositor
Forger & Heat Treater (Blacksmith)
Cutting & Tailoring
Diesel Mechanic
Sheet Metal Works
Welder
Carpenter
Book Binding
Plumber
Wireman
Console Operator cum Programme Assistant
Letter Press Machine Operator
Winder
Mason
Stenography (English)
2 YEARS COURSES
Plastic Processing Operator
Draughtsman Civil
Draughtsman Mechanical
Fiber Reinforced Plastic Course
Radio & T.V.Mechanism
Turner
Fitter
Motor-vehicle Mechanic
Electronics Mechanic
Machinist (Grinder)
Electrician
Refrigerator & Air Condition Mechanic
For complete details Please visit us
---
Related Courses