Animation and Cartoon Design
There is a surge in the demand for cartoon animators in recent years. Advertising industries and cartoon films production centers need professional animators who can use their drawing skills with a set of advanced software to produce exciting cartoon shows, films and animated commercials. In this technique, specific frames are created by sketching or computer designing and they are used for creating animated movies without using any camera or real objects ever. There are different jobs and work profiles that are allocated to the team members creating animated cartoons.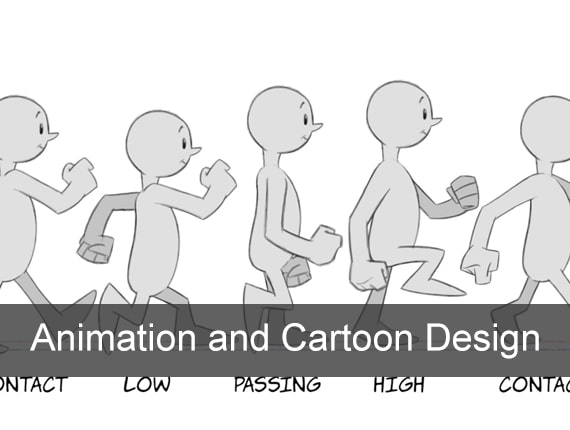 Bachelor of Fine Arts (BFA) is considered to be standard program for this. Internship with magazines and studios may also help you raise your employability. A two year program in animation from a reputed arts and animation school will equip a candidate with character development, movement, modeling and 3D animation. The course will also train you to use popular animation software to create animation and other visual effects. The degree level course will include 3D animation software and applications such as 3DS Max (Autodesk), third party rendering options such as Brazil R/S, finalRender and V-Ray, AC3D (Inivis), Aladdin4D (DiscreetFX), "Animation:Master" and Bryce (DAZ Productions). Apart from it will also teach you life drawing, character modeling, design fundamentals, creating storyboards, advanced animation techniques and digital imaging.
The career options in animation and cartoon designs are varied and it depends on the level of expertise one possesses. The entry level positions are available with the animation studios for the fresh BFA pass outs. Some of the opportunities in this industry are to work as advertising graphic artist, graphic animator for manufacturing companies, 3D animator, animator for television, print media cartoonist, video game animator, production artist, internet cartoonist, special effects animator, and illustrator. Major Animation and Cartoon Design Examinations in India You can seek admission into a bachelor's degree program such as BFA or a certificate course from a reputed animation school in traditional animation, computer animation, graphic design and multimedia. To work at managerial levels such as art directors, you need to have a college degree in arts administration covering exhaustive syllabi in fine arts and animation.
Top Animation and Cartoon Design Institutes in India You can go for a BFA degree from Jawaharlal Nehru architecture and Fine Arts University. Apart from it, some other reputed institutes are:
AJK Mass Communication Research Centre
Arena Animation Chandigarh
Arena Animation Chennai
Arena Animation Delhi
Arena Animation Mumbai
Arena Animation Thrissur
Arena Animation Trivandrum
Frameboxx Chandigarh
Frameboxx Mumbai
FX SCHOOL MUMBAI
B D Somani Institute of Art and Fashion Technology
Computation Centre
CREA TVT Visual Communication Pvt. Ltd.
Digital Academy
DQ School of Visual Arts (DQSVA)
For complete details Please visit us
---
Related Courses