MD(Doctor of Medicine)
MD or Doctor of Medicine is a postgraduate degree which is offered by various universities and medical institutes in India. MD is a qualifying degree or professional degree in many nations. In India, the MD (Bachelor of Surgery and Bachelor of Medicine) degree symbolizes the initial phase of education (graduation) which is necessary to become certified as a medical practitioner. At the same time, the Doctor of Medicine degree is a degree of higher education or master's degree, which symbolizes a special area of expertise.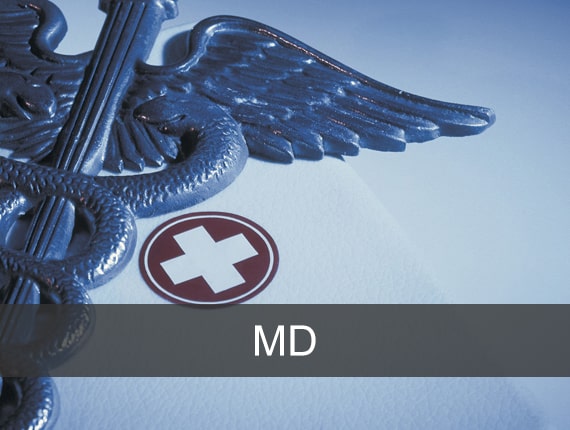 Current Scenario of MD in India Once the students pass their MD degree, they have a host of employment opportunities before them. They can work in both private and public hospitals as physicians. Job opportunities are also available in medical colleges/institutes, nursing homes, health divisions of the state government, and clinics. MDs can also work as research fellows or educators in a number of colleges and universities that impart healthcare education. They also have the option of working as a self-employed individual and carry out their private practice in any specialized area that they want to.
Top MD Colleges in India
All India Institute of Medical Sciences (AIIMS), Delhi
Banaras Hindu University (BHU)
Jawaharlal Institute of Postgraduate Medical Education & Research, Puducherry
Christian Medical College, Vellore
Lady Hardinge Medical College, Delhi
Kasturba Medical College, Manipal
Christian Medical College, Ludhiana
Government Medical College, Chandigarh
King George Medical University, Lucknow
Sri Ramachandra Medical College & Research Institute, Chennai
B.J. Medical College, Ahmedabad
Seth G.S. Medical College, Mumbai
Madras Medical College, Chennai
Lokmanya Tilak Municipal Medical college, Mumbai
Institute of Medical Sciences, BHU, Varanasi
St. John's Medical College, Bangalore
Jawaharial Nehru Medical College, AMU, Aligarh
University College of Medical Sciences, Delhi
Maulana Azad Medical College (MAMC), Delhi
Grant Medical College, Mumbai
A.J. Institute of Medical Science & Research Centre, Mangalore
Agartala Government Medical College & Hospital, Agartala
Aravind Eye Hospitals & Pg Institute of Ophthalmology, Madurai
M.S. Ramaiah Medical college, Bangalore
Bangalore Medical College, Bangalore
Chhatrapati Sahuji Maharaj Medical University, Lucknow
Medical College & Hospital Kolkata
Stanley Medical College, Chennai
Topiwala National Medical College, Mumbai
Basaveswara Medical College And Hospital, Chitradurga
Cancer Institute, College of Oncological Sciences, Chennai
A.C.P.M Medical College, Dhule
Belgaum Institute of Medical Sciences, Belgaum
Calcutta National Medical College
Central Institute of Psychiatry, Ranchi, Jharkhand
Chettinad Hospital & Research Institute, Kanchipuram
Burdwan Medical College & Hospital
For complete details Please visit us
---
Related Courses